MOSCOW CITY CLINICAL
HOSPITAL after V.M. BUYANOV
Professionalism and Mercy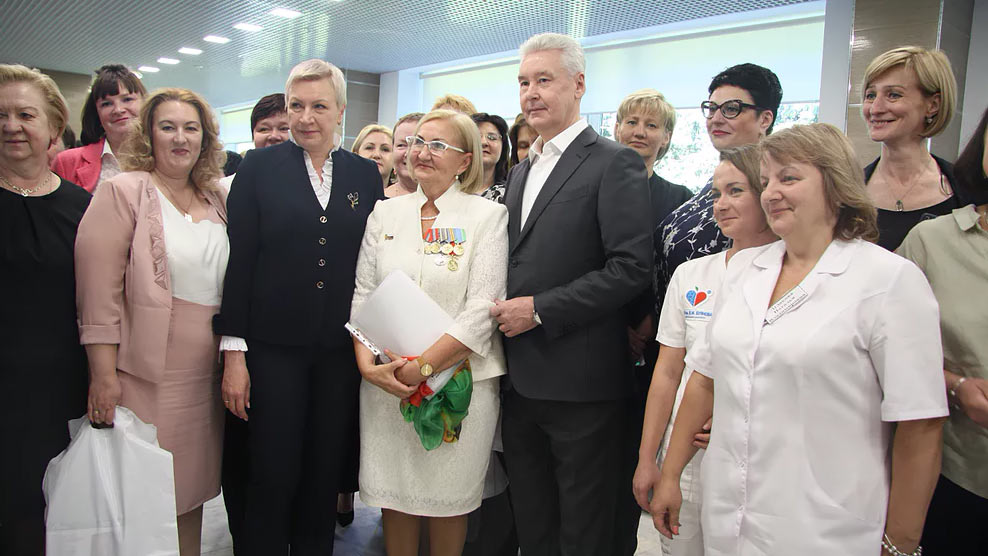 Visit of S. Sobyanin
📅 15 June 2018
June 15, 2018, in our Clinic, Moscow mayor Sergei Sobyanin met with the chief nurses of the capital's medical institutions.
During the meeting, the mayor spoke about how the reform of Moscow medicine, what new technologies are introduced in the work, answered the questions of the audience.
Chief nurses made a number of interesting and informative proposals. The meeting was held in a warm and joyful atmosphere.
Latest News
Emergency medical care:
Round-the-clock.
International Medical Department:
9.00 am – 7.00 pm, Monday to Friday.
Visiting hours:
5.00 pm – 7.00 pm, Monday to Sunday.
26, Bakinskaya St., Moscow,
Russian Federation, 115516