MOSCOW CITY CLINICAL HOSPITAL
named after V.M. BUYANOV
Professionalism and Mercy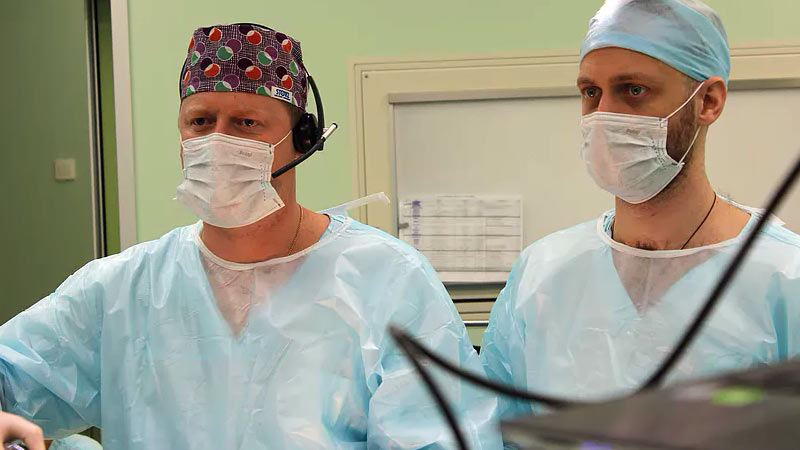 Simultaneous surgery — the future of medicine
📅 6 December 2019
December 6, 2019, our surgeons and gynecologists demonstrated their skills in the field of simultaneous surgery. Now, simultaneous surgery as a treatment method is becoming increasingly popular. Having entered medical practice in the 1970s, he still proves his advantages: a single anesthesia, a reduction in the number of possible complications, a shorter recovery period.
Each such intervention is minimally invasive — it is carried out using laparoscopic surgery methods.
For several hours not only our staff but also our colleagues from the Orenburg and Tatarstan clinics could observe in online mode the work of our professionals.
The essence of the operations was the sequential removal of the ventral hernia and then the treatment of uterine prolapse.
The conference ended with an active discussion by the participants of the operations.
Latest News
International Medical Department:
9.00 am – 7.00 pm, Monday to Friday
Visiting hours:
5.00 pm – 7.00 pm, Monday to Sunday
26, Bakinskaya St., Moscow,
Russian Federation, 115516