MOSCOW CITY CLINICAL
HOSPITAL after V.M. BUYANOV
Professionalism and Mercy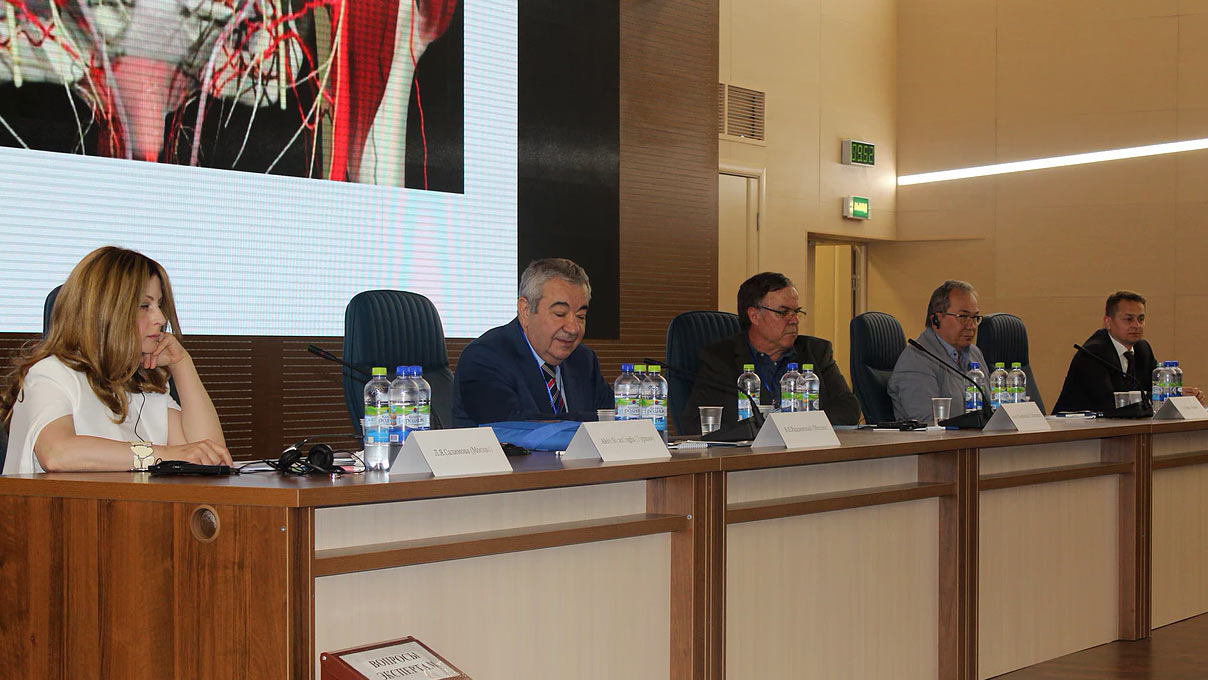 Controversions in Pelviperineology
📅 21 June 2017
June 21-22, 2017 in Moscow City Clinical Hospital after V.M. Buyanov was opened the First Congress with International participation "Controversions in Pelviperineology", which gathered urologists and gynecologists from Russia and other countries.
The organizers of the Congress were the Russian-Turkish Union of Pelviperineologists (RTUP), the International Society of Pelviperineologists (ISPP), the Peoples' Friendship University of Russia (PFUR) and professor Viktor Radzinsky (MD in ob/gyn, a famous russian gynecologist).
The main topics for discussion were the anatomy, diagnosis and treatment of pelvic disorders (genital prolapse and pelvic disfunction, the use of MESH-technologies in pelvic floor surgery etc.).
The name of the Congress includes the word "controversies" (i.e. "contradictions"), and therefore the most interesting moment in the work of this event were the paired public discussions of the speakers, in which all interested could take an active part in defending one or another point of view on the stated problem.
The Congress ended with the discussion of experts "What kind of surgery — which patient?", as well as the discussion of situational tasks and answers to questions.
Latest News
Emergency medical care:
Round-the-clock.
International Medical Department:
9.00 am – 7.00 pm, Monday to Friday.
Visiting hours:
5.00 pm – 7.00 pm, Monday to Sunday.
26, Bakinskaya St., Moscow,
Russian Federation, 115516