MOSCOW CITY CLINICAL
HOSPITAL after V.M. BUYANOV
Professionalism and Mercy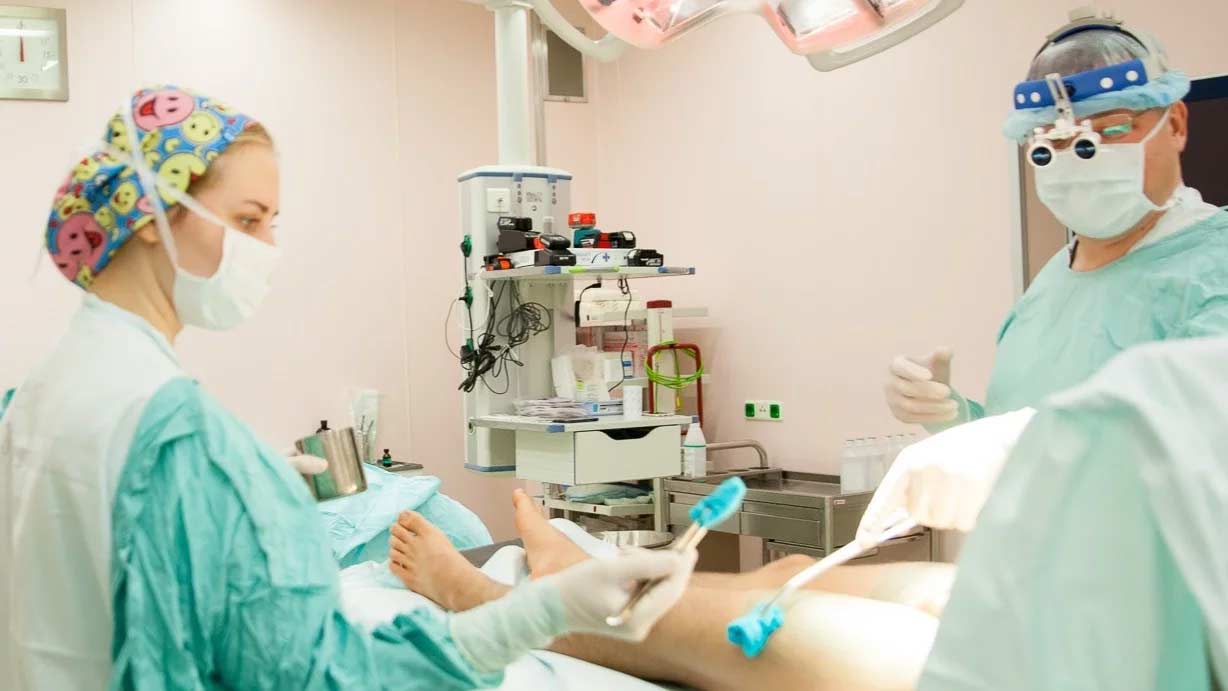 Surgical treatment of macrogematuria
A 59-year-old patient (woman) was admitted to the Urology Department of Moscow City Clinical Hospital after V.M. Buyanov with macrogmaturia (a presence of a large volume of blood in the urine) after segmental resection of the left kidney, performed ten days before her admission to our clinic.
According to CT-scan with contrast enhancement, a source of bleeding was revealed — a false aneurysm of the segmental branch of the left renal artery in the zone of the operation performed earlier.
An angiographic study confirmed the presence of a false aneurysm with a discharge of blood into the renal vein. Doctors of the Vascular Surgery Department embolized the artery with spirals for 3 and 4 mm. The re-conducted angiography showed that the cavity of the false aneurysm is not contrasted.
The postoperative period proceeded without complications. Five days after the endovascular intervention, the patient was discharged. A recurrences of macrohematuria was no longer observed.
Emergency medical care:
Round-the-clock.
International Medical Department:
9.00 am – 7.00 pm, Monday to Friday.
Visiting hours:
5.00 pm – 7.00 pm, Monday to Sunday.
26, Bakinskaya St., Moscow,
Russian Federation, 115516