MOSCOW CITY CLINICAL
HOSPITAL after V.M. BUYANOV
Professionalism and Mercy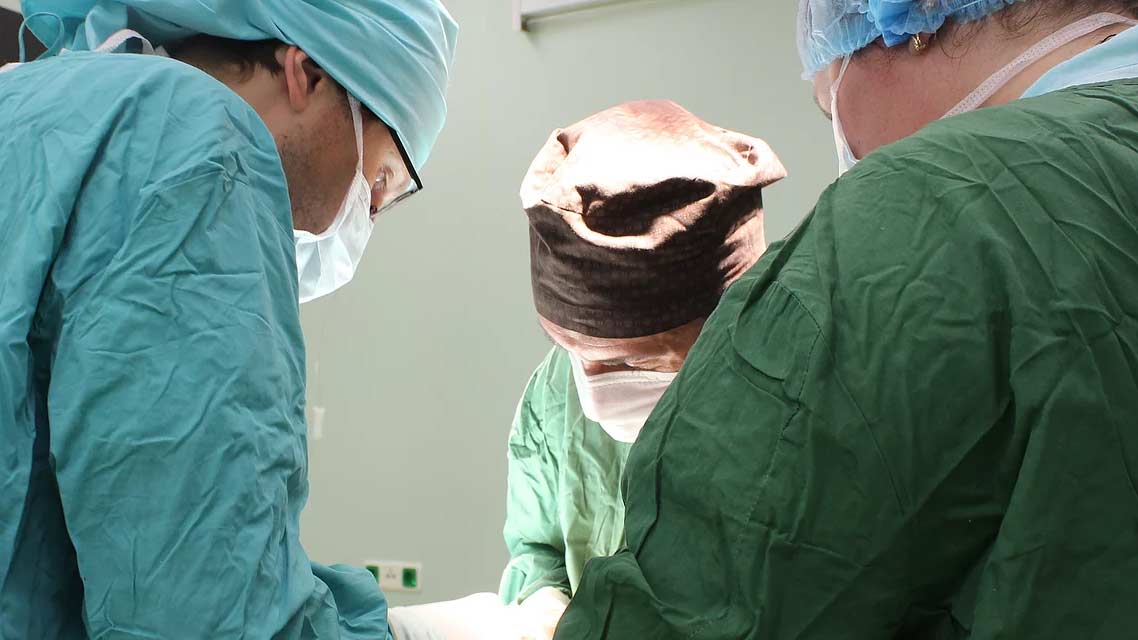 Carotid artery surgery using «regional» anesthesia
Our specialists of the Vascular Surgery Department conducts the operations for patients with carotid artery lesions — these are elderly and senile patients, patients who underwent ischemic stroke, as well as patients with bilateral stenoses of internal carotid arteries.
Most of these patients have a corresponding lesion of the arteries of the heart that dramatically increases the risk of developing acute cardiovascular complications during surgery and in the early postoperative period. For these patients has been introduced the so-called «regional» (local) anesthesia. Its essence lies in blocking the cervical plexus and performing operations on the carotid artery without general anesthesia, thereby eliminating the negative effect of general anesthesia.
In 2016, the method of regional anesthesia made it possible to successfully perform 72 operations. It should be noted that Moscow City Clinical Hospital after V.M. Buyanov — one of the few places in russian capital, where this technique is applied.
Emergency medical care:
Round-the-clock.
International Medical Department:
9.00 am – 7.00 pm, Monday to Friday.
Visiting hours:
5.00 pm – 7.00 pm, Monday to Sunday.
26, Bakinskaya St., Moscow,
Russian Federation, 115516